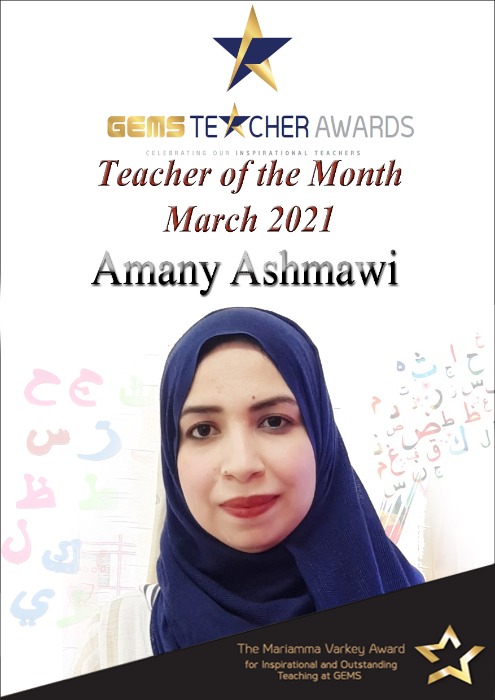 Amany Gamal Ashmawi.
Mrs. Amany Gamal has been graduated for more than 10 years as an Arabic teacher with a cumulative grade of Very Good. She joined Our Own English High School – Al Ain in 2018.
She has experience in teaching Arabic language for the Primary Section in Egypt from 2015 to 2017, using modern and pedagogical methods of education. She believes that teaching is a mission and a duty. She has curiosity to learn and know what is new to make her class more interesting and useful to the students of this century.
Her hobbies including reading, listening to music, shopping, and watching movies.