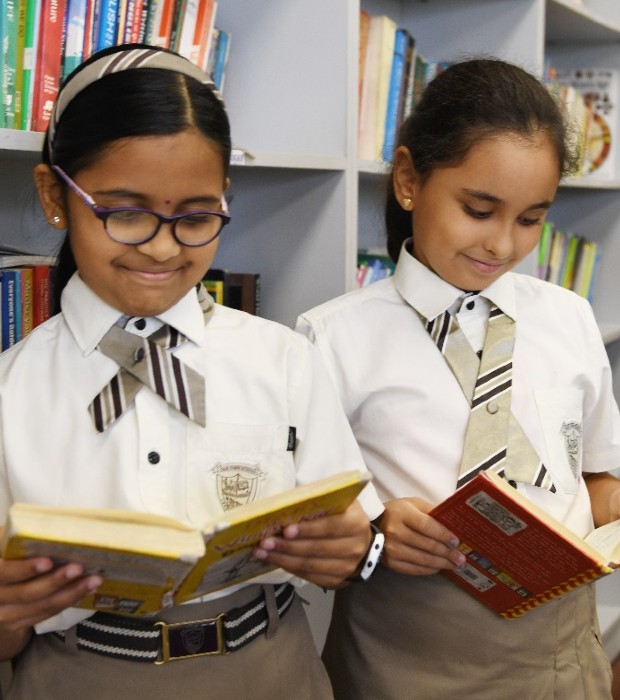 Our Facilities
Discover our learning environment
Library
The School houses a well-stocked library with an impressive index of titles, covering a variety of subjects. Following an open shelf policy the School encourages students to make full use of the books available to them. Subscription to various newspapers and international magazines helps students remain well informed about events around the world and generate discussion about global matters.
Auditorium
The School boasts a 600-seat auditorium with multimedia facilities.
Science Laboratories
To meet the requirements of the curriculum, especially at the senior levels, excellent apparatus and facilities are provided in four laboratories for the teaching of Physics, Chemistry, Biology and General Science.
ICT Laboratories
The school has well-equipped ICT laboratories, which are equipped with the latest computers and peripherals to support the development of ICT skills from as early as Grade 1.
School Canteen
We offer a wide range of healthy snacks and beverages at affordable prices. Strict standards of hygiene are maintained at all times and children are encouraged to develop healthy eating habits.
Books and Uniforms Store
The school has a well-stocked Store, which offers textbooks, notebooks, uniforms and a range of miscellaneous items at special prices. Parents are encouraged to take advantage of this facility.
Medical Centre
We have a modern health centre with a full-time Nurse to care for the health of our students.
Gallery of our Facilities