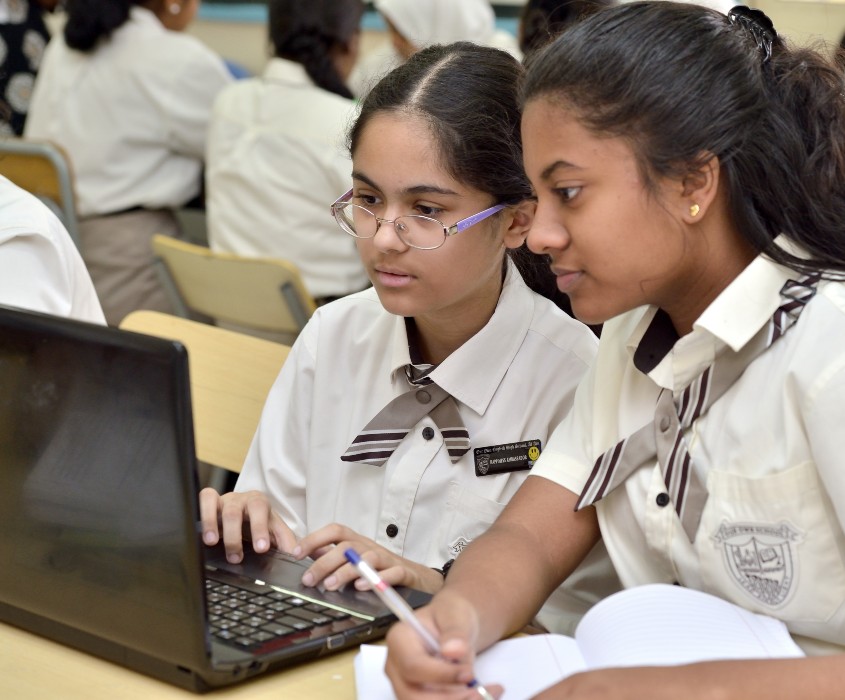 Mission Statement
We strive to offer the best through a child-centric and learner-oriented educational programme that has much opportunity for all-round development. Together with this, character formation is guided towards a blend of traditional values and a progressive outlook, in order to enable pupils to make their mark, wherever they choose to locate themselves!
The Unique Difference
The School is uniquely placed to serve the needs of a multicultural society since it is affiliated to two distinctly different, international Boards of Study … pupils from completely different backgrounds learn and play together; and in so doing, learn how to function in a cosmopolitan environment which calls for understanding and tolerance of differences, all the while realizing the essential universality of all humans.
In a short while, the School has proved its academic prowess in both the CBSE and the CIE sections. Pupils are encouraged to reach their full potential and are always drawn forward and upward by competent and experienced teachers.
The 'Our Own' holistic approach sees pupils grow into outstanding, well-balanced personalities, confident, competent and motivated to face the challenge of the future they will shape.