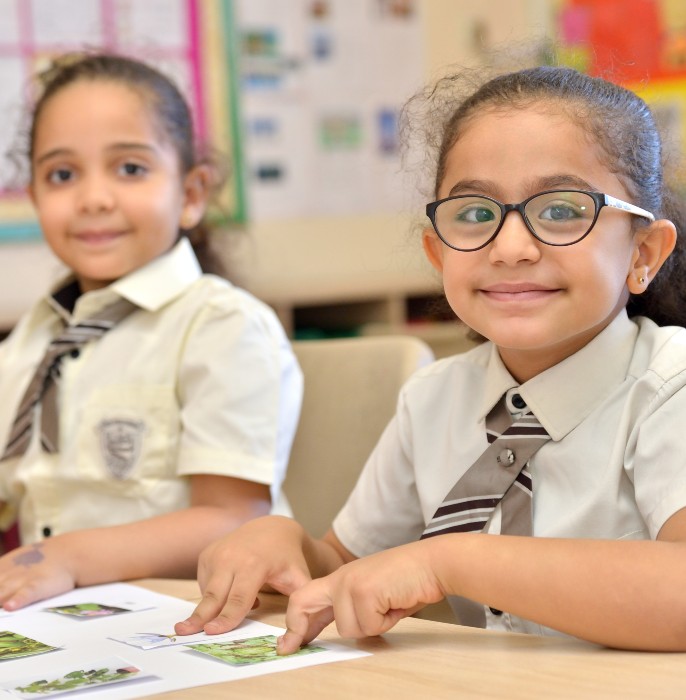 Our Approach
The 'Our Own' holistic approach sees pupils grow into outstanding, well-balanced personalities, confident, competent and motivated to face the challenge of the future they will shape.
Students have an input into the planning and evaluation of their own learning and will review progress against personal targets that they set for their own learning.
Since the School introduced BYOD, all students from 5 upwards are required to bring their own devices to school on specific days to support their individual learning. Learning using a device that students are familiar and comfortable learning on engages them in activities and helps them overcome barriers in language and understanding. Using this technology in school allows teachers to promote student led activity based learning that improves students' enquiry skills, innovation and independence.
Learning at 'Our Own' takes place in a friendly and supportive environment, which encourages positive individual and collective achievement, in classes that range from the Kindergarten to the Senior Secondary stages.
The ADEK Framework
My Identity Framework which is an ADEK framework, has been integrated across the curriculum. It is a concrete step toward strengthening the social fabric for young people in Abu Dhabi. As Vision 2030 aims to keep the community secure and stable, the My Identity Framework has been initiated as one important step toward fostering loyalty and belonging in Abu Dhabi; and this is why this program is significant. The framework consists of six themes: Language, Culture, Community, Citizenship, History and Values.
Quality Assurance of Teaching and Learning is our main focus. We implement a rigorous performance management system. Staff are regularly observed by their peers, line managers and school leadership team. Professional development ensures that our teachers are at the leading edge within teaching. Student data is collected and analysed regularly by staff and the leadership team.