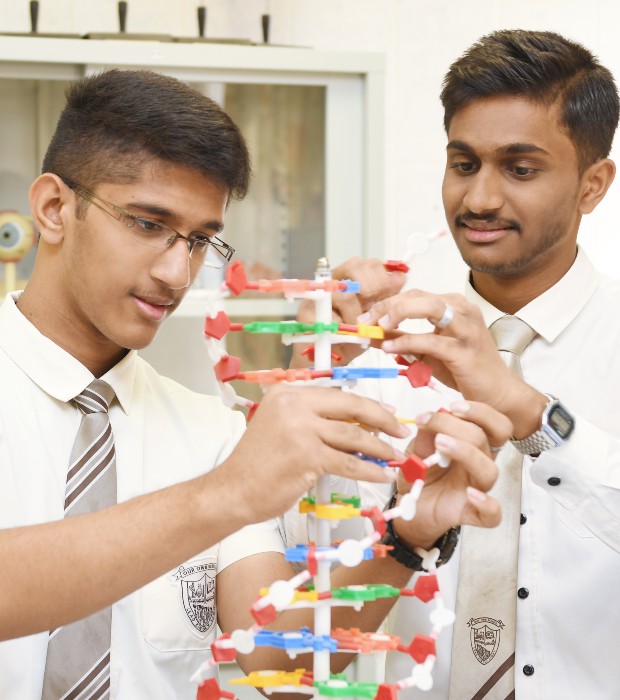 University Destinations
GEMS students are accepted by some of the world's most prestigious universities
OOL students led by their determination and aspirations are studying in the prestious universities in India, UK, USA, Canada, Europe and Australia. We are very proud of our students' achievements, with many securing places, including scholarships, at top universities around the world.
As pupils graduate from Grade 12, they regularly gain admission into prestigious Indian and Western universities that offer professional education in engineering, medicine and other fields.
These days, there's a lot more to a university education than obtaining a world class qualification alone. Here's how we prepare our students for university and the world of work
Development of employability skills: It's not just a degree employers look for. A GEMS student gains self-confidence, communication, initiative, team work and time management skills.
Interest and experience in their future study courses: Have a look at how we prepare our Alumni for their university courses before they leave school.
Improved career prospects: A higher education is a gateway to jobs in the future. Many organisations around the world employ GEMS Alumni. With tens of thousands of contacts all over the world, your child will find a connection wherever their career takes them.
Development of personal and social skills: GEMS Core Values have been part of our DNA for over 55 years. With a GEMS education, your child will not just become a conscientious student, they'll also gain the confidence and independence to thrive at home, university and at work. Whether we are lucky enough to teach your child for a few years or many more, the lessons they learn at GEMS will remain with them for the rest of their lives.
| | | | | | | |
| --- | --- | --- | --- | --- | --- | --- |
| USA | Canada | India | U.A.E | Europe | UK | Australia |
| Purdue University | University of Waterloo | BITS Pilani | American University of Sharjah | Gdansk Medical University | York University | University of Queensland |
| Rochester Institute of Technology | McMaster University | Christ University | Al Ain University | University of Debrecen Faculty of Medicine | | Queensland University of Technology |
| | University of Toronto | National Institute of Technology | Heriot-Watt University | Charles University, Czech Republic | | Griffith University |
| | Carlton University | VIT University | University of Sharjah | Kharkov State Medical University | | |
| | The University of British Columbia | Manipal University, Manipal | New York University, Abu Dhabi | | | |
| | | Delhi University | RAK Medical College | | | |
| | | SRM University | Manipal Academy of Higher Education | | | |
| | | Amity University | Gulf Medical University | | | |
| | | Rajagiri College of Social Science | Abu Dhabi University | | | |
| | | Mumbai University | Dubai Medical College | | | |
| | | University of Kerala | Middlesex University | | | |
| | | | University of Wollongong | | | |
| | | | BITS Pilani Dubai | | | |