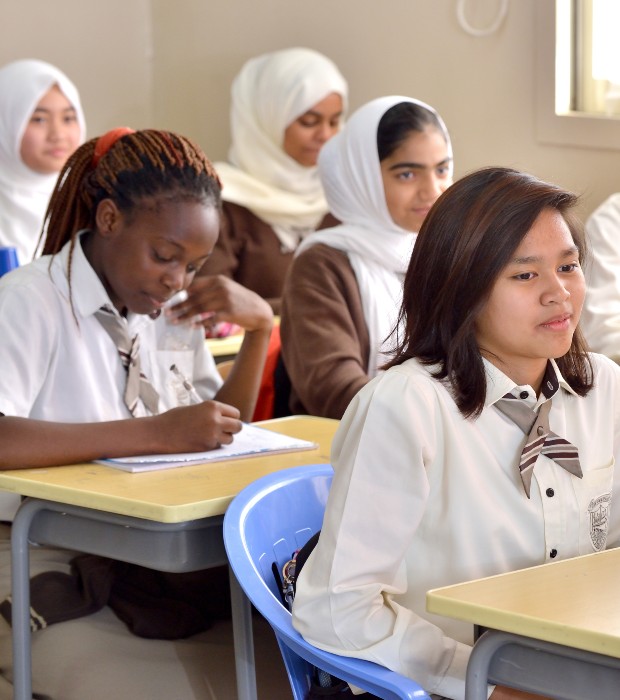 Curriculum Overview
Learning at 'Our Own' takes place in a friendly and supportive environment that encourages positive individual and collective achievement. The scheme of study develops in a manner both structured and flexible while the link between the Kindergarten, Primary, Middle, Secondary and Senior Secondary is integral and phased.
Common to all levels is the development of communication skills in English: non-native learners acquire confidence through specialist teaching, in a manner both enjoyable and efficient.
Pupils' spiritual growth is taken care of through the teaching of Islamiat and the Holy Koran to Muslim pupils (in Arabic for all Arab nationals and English for others) and Moral Science to those who follow other faiths.