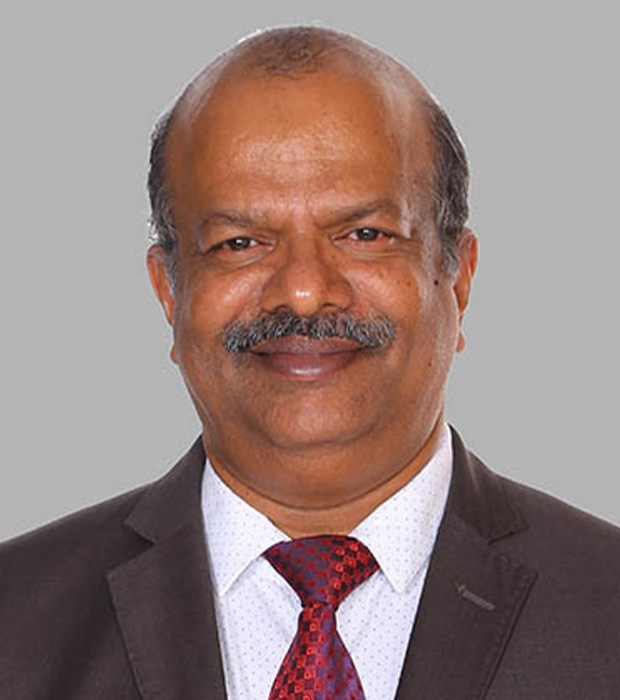 Pappy Joykutty
Educational Supervisor - CBSE
Pappy Joykutty is one of the School's longest serving members and continues to lead his team dedicatedly in his 27th year at OOL. As a founding member of the school faculty, he joined OOL in 1992 and has since carried out multiple roles and responsibilities such as Teacher of Senior School Chemistry, Head of the Science Department, House Master, Academic Coordinator and currently as the Educational Supervisor for the CBSE Section. Joykutty has a Master's Degree in Chemistry from Regional Institute of Education (NCERT), Mysore and a Bachelor of Education.
Over and above his school duties, Joykutty has also served as the coordinator for the CASE examinations, as a member of internal review teams, member of the CBSE Curriculum Review Committee and also as the Gulf Math Olympiad Coordinator. He is a consummate professional with a love for learning and has attended several conferences and workshops organized by GEMS, CBSE and ADEK especially on educational leadership. His longstanding commitment to OOL gives Joykutty a deep understanding of the school, its systems and the extended community.
Joykutty's strengths include observing and evaluating lessons and monitoring student progress. With his pleasing personality and strong interpersonal skills, he is one of OOL's most dedicated and hardworking individuals and is a source of inspiration to the people around him. He is educationally enlightened, technologically savvy, highly proactive, and has the ability to motivate teams and individuals to perform consistently at their highest level with a continued focus on delivering organizational objectives and achieving the vision of the school.
Under his leadership, students of the CBSE section continue to maintain a 100% pass rate and secure 'Top in the UAE' and 'Top in Al Ain' records consistently at the board examinations.